The unique Octopus Locking Systems saves you thousands of Euro on operation and security from the first year of operation. The same applies every year thereafter. You save €'s
Our products were developed to address re-occurring security issues on remote and isolated sites throughout the country.
Our range of products is designed to improve site access security, particularly where multiple employees and key holders require access to a site to conduct their work. Our locking system eliminates the risk of misplacing locks between users and makes the management of site access much more streamlined.
The entire range has been designed with safety in mind, with just one external moving part; something which also lends our product an exceptional ease of use. Furthermore, the design of our product ensures protection for the locking mechanism, from both the elements and from accidental or intentional damage.
These easy-to-install lockboxes are both safe and durable and may be offered in a variety of materials and pricing options. Our company's services range from the provision of individual units, to fully integrated barrier and lockbox systems. We cater to both the manufacturing and installation needs of our customers, with individual pricing solutions available.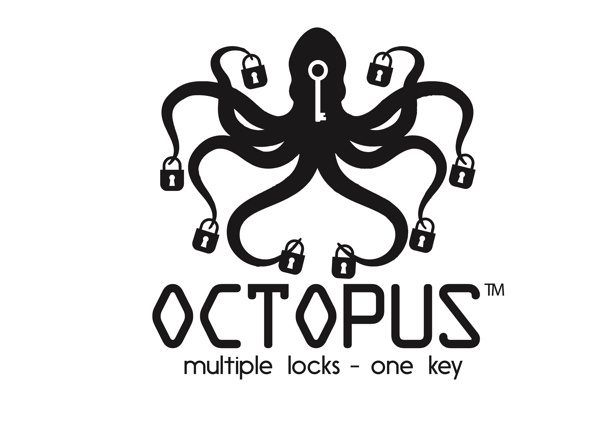 COILLTE Your Lockboxes have been complimented by a number of our Forest managers and are working very well, adding a higher level of security ..
NATIONAL PARK & WILDLIFE SERVICE The new lock system has offered good security from interference with the lock, and has never been breeched.
LAOIS COUNTY COUNCIL We have had numerous difficulties with break-ins / theft / vandalisation at our warehouse and storage area. We decided to review and upgrade our security on the premises. As a result we had the Octopus Locking System fitted. The result has been amazing. The lock has never been broken since ..
PCDA, PORTARLINGTON COMMUNITY DEVELOPMENT ASSOCIATION. The system had to be easily accessible by the emergency services, contractors, Coillte, BNM, site Maintainence crews, wildlife groups, walking trail groups, anglers club, etc;
Octopus – Multiple Locks, One Key
No More access problems
You will have your own master key, giving you uncontested access to all your sites and properties at all times. Individual third parties, contractors or agencies, are issued with keys relevant only to specified sites. Their keys will not work on any other site.
Exceptional security
We supply and install the most unique locking and security system. There are numerous options available to you. Where membership or annual contract payments apply, access is easily renewed and controlled, as you require. You have the added benefit of the most advanced security options available.
Saves you money and provides peace of mind
Replacing and repairing locks is an expensive and wasteful exercise. This can usually be caused by keys being misused, damaging locks and preventing you entry to your own site. We eliminate this problem, by providing you with a master key to a master lock on each site. All of which ensures that you have access to, and security for your property.
No more access issues for site workers.
You will have no more issues or problems with shared, or unwarranted access to sites. We provide a complete consultation programme to guarantee you have the best, customised system in place, to suit your individual requirements. Whatever the circumstances, whether it is single or double gated entrances, we provide options designed specifically to your needs.
Users of mobility vehicles have the same right of access that walkers do. man-mad structures along walking routes should not be a barrier to access for users of mobility vehicles. new structures should allow convenient access to mobility vehicle riders as standard, and should comply with British Standard BS5709:2018 Gaps, Gates and Stiles which places the emphasis on Least Restrictive access. Suitability of structures should always be considered on the assumption that a person with reduced mobility will be going out without more-mobile helpers, so will need to operate the structure on their own, seated on their mobility vehicle.
With "access for all" as a requirement, we consulted with both users and suppliers of mobility vehicles. As a result, we designed a structure that gives maximum independence to users of wheelchairs, mobility vehicles and children's buggies.
The Sliding-Stile accommodates mobility scooters of all sizes and users can pass through gates without the operator having to leave their seat to gain access.
As required, hand grips are painted RAL 1021 yellow to identify grips to slide gate open.
There are no locks, just slide the gate and pass straight through.
The Sliding-Stile prevents access to horses and quads.